Vanessa Ballentine, DMD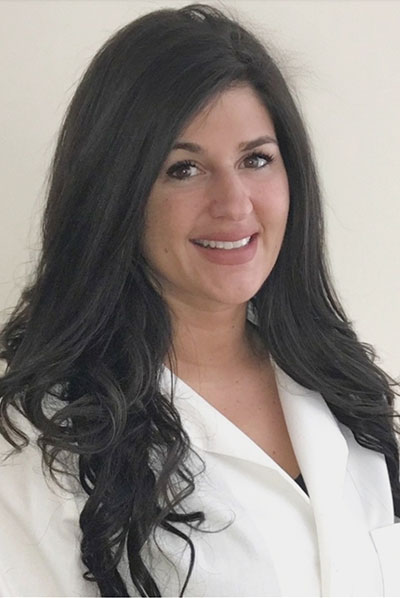 Vanessa Ballentine, DMD
Dr. Vanessa Ballentine graduated from Seton Hall University in 2008 with a Bachelor of Science in Biochemistry. She continued her education at Seton Hall University to complete a Master of Science in Biology, with central focus in Neuroscience. She then earned her Doctorate of Medicine in Dentistry from Nova Southeastern University School of Dental Medicine, with honors in the field of Endodontics. Following graduation, she successfully completed a general practice residency program from Hackensack UMC Mountainside Hospital.
Since graduating, she has worked as a general and cosmetic dentist in family practice; offering the very best in dental technique, skill, and artistry to patients of all ages. Her passion for dentistry radiates through her charisma and enthusiastic nature.
She has had the privilege of working alongside Drs. Jeffrey and Kimberly Tauber since June of 2018. As a team they share the same common goal of providing the best dental experience possible, while maintaining the utmost quality of patient care.
In keeping with her commitment to excellence and dedication to optimal care, Dr. Ballentine is a member of the American Dental Association, the New Jersey Dental Association, and the Tri-County Dental Association. She consistently broadens her background in dentistry and enhances her skills through continuing education courses in multiple facets of dentistry including smile enhancement, implantology, and laser therapy.   
Dr. Ballentine lives in Morris County. She is an avid animal lover and the proud mom of two Keeshond dogs. When she isn't in the office you can find her playing tennis, squash, piano, skiing/snowboarding or simply enjoying her time with family and friends.   
HOME